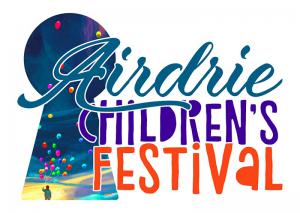 The Airdrie Children's Festival Society announced that the 2016 animated musical SING will be on the big screen for the 2018 Airdrie Children's Festival on Saturday, May 26th, 2018.
The outdoor movie sponsored by Shilo Storey of REMAX First, The Real Estate Storey, and free to all attendees, will begin at 8pm in Nose Creek Park in Airdrie. Attendees are invited to bring blankets or chairs. Those with blankets will be given preference to the area up front and those with chairs to the back. Food trucks will be onsite until the beginning of the movie.
Storey said, "Myself, and our whole team, cannot wait to be a part of the Airdrie Children's Festival! We love Airdrie, and any chance to bring families- parents and children- together for such an inclusive event will only strengthen the sense of community within our city!"
SING features the voices of Matthew McConaughey, Reese Witherspoon, Seth McFarlane, Scarlett Jonansson, John C. Reilly, and Taron Egerton and musical talents of Stevie Wonder, Tori Kelly, Queen/David Bowie, Jennifer Hudson and more.
Rotten Tomatoes Critics Consensus says "SING delivers colorfully animated, cheerfully undemanding entertainment with a solid voice cast and a warm-hearted — albeit familiar — storyline that lives up to its title."
The all-day festival, open from 10am to 5pm, includes a Children's Village, Inspiration Stations, the BMO Entertainment Stage and Workshops prior to the evening outdoor movie.
Additional information regarding the Children's Village, Inspiration Stations and Workshops will be released later this month
To keep up to date please visit our website at airdriechildrensfest.com or find us on Facebook.
---
All media inquiries:
Pete Lewis, Chair, Airdrie Children's Festival Society
fun@airdriechildrensfest.com
airdriechildrensfest.com
587.894.2929